Breast Form Shapes & Styles
---
We Feature Amoena, ABC, Classique and our own private label prostheses. Silicone, non Silicone and swim forms in a variety of shapes. Many Women wear an external prostheses after Breast- Surgery because it is a comfortable and natural- looking way to restore symmetry after a Mastecomy. Specially formulated Silicone allows ABC to hand-craft the softest of breast forms with an incredibly natural feel. Made in the USA, they're designed to fit your look and lifestyle.
Choosing a Breast Form
---
The shape of the Breast form that's right for you will depend on your personal body type as well as the nature of the Surgery you've had. Your fitter can direct you to the product best suited for your needs. We carry full forms, partial, forms to aid in the expansion process of reconstruction and swim forms. Here is a example of some of our shapes and styles. Please call to have an evaluation.
Oval Lightweight
---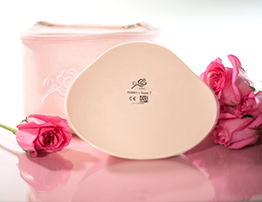 Features the oval shape which can be positioned in the Bra cup to provide fullness where needed.
Triangle Lightweight
---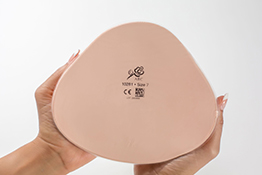 Features the standard Triangle shape which is suitable for multiple surgical sites and fits easily into a variety of bra cups. Available in blush and tawny.
Bra Collection
---
Women's Boutiques Post Surgery Bras are soft, comfortable, and pretty. They have Cotton/ Spandex pockets that securely hold Breast forms in place and offer a gentle support that makes them easy to wear. We specialize in bras for full figured women in sizes ranging from 34 to 54 and B to N
---